2022 QOL Run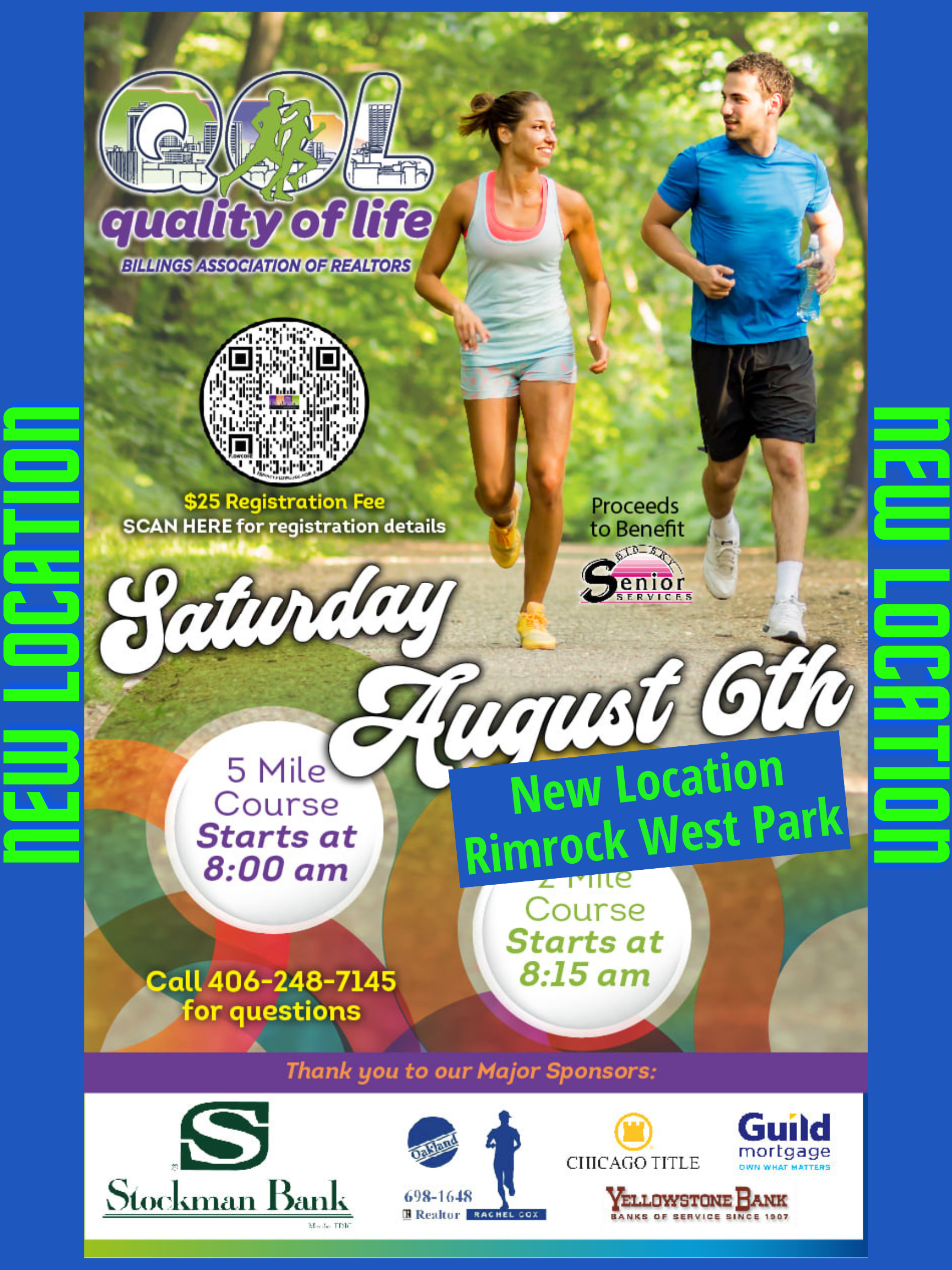 Major QOL Run 22′ UPDATE
Due to the recent flooding of Riverfront Park, we have decided to move the QOL Run Location to 
Rimrock West Park located at 4548 Rangeview!
Everything else stays the same as far as Date and Time, just please take note of the New Updated Location!!
Quality of Life Run – Aug. 6th at Rimrock West Park at 8:00am!
$25 for Adults (T-Shirt Deadline has passed)
$20 for Kids 12 & Under (T-Shirt Deadline has passed)
Reminder…this year's recipient of the
QOL Run 22′ will be Big Sky Senior Services!
---
All the Kool Kid's become QOL Club Member's!!!
How to become a QOL Club Member??
 QOL Club Members 
($100 Level or $250 Level)
Includes:
Run Registration
You can fill out the paper registration and send in a check or you can fill in a credit or debit card # as well!!
Please direct any questions to 
Ian Davey at the BAR Office
ian@billings.org
 
Registration
Here is the Registration Link
and/or
Flowcode to Register:
Registration is OPEN for QOL Run '22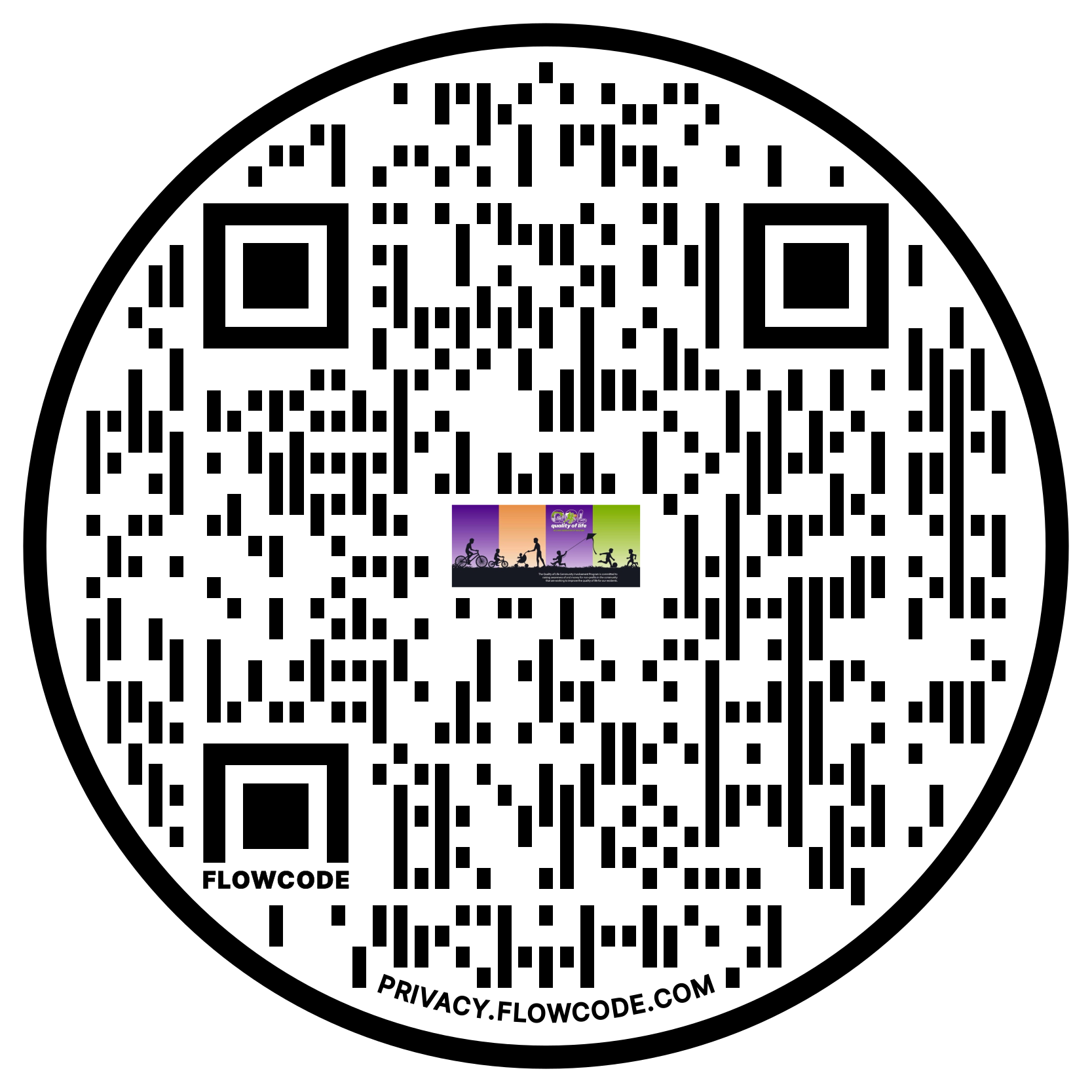 ---
Check out the "2" and "5" Mile Run/Walk Maps!