The Little Gifts : 2019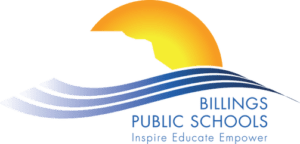 Billings Public Schools-Elementary Delta Program
Quality of Life Funds will be used to help students and families engage in activities and resources in the community that promote overall safety and well being. The program provides students with scholarship opportunities for various activities, provide nutritional assistance, clothing/toiletries, and gas cards.
---

General Federation of Women's Club Billings Junior Woman's Club
The Quality of Life donation will be used to provide every newborn at Billings Clinic and St. Vincent Healthcare with a touch-and-feel boardbook.
---
Dreampackers
Quality of Life funds will be used to purchase backpacks and supplies to underprivileged and at-risk kids in Billings. The goal is to make sure that each student has the proper tools they need to be successful in school and are ready to learn.
---
Montana Audubon Center
Funds from Quality of Life will support the Life Skills and Connections Program at the center, which is an expansion of work with special-needs volunteers from two Billings high schools and COR enterprises. Their primary goal is to engage students with disabilities in nature connection, life skills and vocational skills development opportunities.
---
Phoenix Multisport, Inc.
The Phoenix offers a free sober active community to individuals who have suffered from a substance use disorder and to those who choose to live a sober life. The Quality of Life funds will directly support the continuation of sober active events, such as strength training and yoga, that allow those with 48 hours of uninterrupted sobriety to connect to a community that supports their goal of sobriety.