The Little Gifts : 2017
Sometimes it's the little gifts that make a big difference.
In addition to the larger donations the Billings Association of Realtors® makes from the proceeds of our Quality of Life Run and Casino Night, our members have chosen to make numerous smaller donations throughout each calendar year.
Each year, we will set aside funds to help support nonprofits and community projects that need a little boost. Organizations can apply for any amount up to $1,000 while funds are still available.
In 2017, the Quality of Life Committee awarded seven gifts to the following organizations: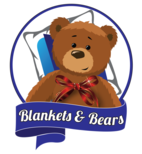 Blankets & Bears
Quality of Life funds will be used to purchase material that volunteers will use to sew blankets and pillowcases for needy children in our community. In 2016 the group delivered bundles of a pillow, pillowcase, blanket and stuffed animal to 850 children.
---
CASA of Yellowstone County

CASA received a donation to help train 20 volunteer advocates who are the one constant in a child's life once they enter the court system due to abuse or neglect. Volunteers serve as the eyes and ears of the court and are the child's voice in court.
---
Education Foundation for Billings Public Schools

Quality of Life is proud to support the Reading Rocks Program of the Education Foundation. The donation will help purchase books and other reading materials.
---
Family Promise of Yellowstone Valley

Quality of Life funds will help fund the group's Wrap Around and Break the Cycle of Poverty program, which focuses on the success of the family as a whole both in its shelter and in the community. The ultimate goal of the program is to help families experiencing extreme poverty and homelessness achieve and sustain independence while giving children the skills needed to break the cycle of poverty.
---
Friendship House of Christian Service
The donation from Quality of Life will be used to fund new flooring for the front hallway of the facility, which currently features aged and cracked asbestos tile. The project is in line with a series of renovations and projects Friendship House has completed in recent years to upgrade the facility.
---
Junior League of Billings

Junior League will use funds to support its community impact projects. These projects include providing food and volunteers to prepare meals at the Montana Rescue Mission; providing, preparing and serving a pre-Thanksgiving meal to families at the Ronald McDonald House; and working with Wise Wonders Children's Museum to organize a parent's night out during Art Walk.
---
Montana Audubon Center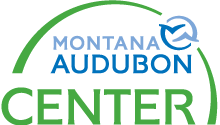 Funds will be used to support the Fall 2017 afterschool mentorship program LINKS (Leadership Institute for Nature, Kids and Stewardship). Since 2014, this program has connected high school mentors with at-risk youth for weekly outdoor explorations including hiking, canoeing, fishing and landscape restoration projects.